In the golden age of streaming — with more options for viewing than ever before — information often gets muddled.
What can you actually watch on a streaming site like Hulu? What does it cost? How does Hulu's new live TV service (or services like it) differ from the standard cable package?
In this post we are going to give you detailed Hulu Review so you can decide to buy freely if you're considering to buy Hulu TV.
What Is Hulu?
Hulu was founded in 2007 as a joint venture by companies that included Disney, 21st Century Fox, Comcast, and Time Warner.
Originally launched as a way for TV networks to stream TV content on your computer, the service has expanded and is now available on almost every streaming device. Your TV might already be able to stream Hulu. It's everywhere.
Hulu is an on-demand video service that allows users to stream popular TV shows in the U.S. and Japan. It is co-owned by The Walt Disney Company, 21st Century Fox, Comcast, and to a lesser degree, Time Warner.
Unlike traditional TV subscriptions, with Hulu there are:
No contracts or long-term commitments
No-hassle cancellation via Hulu.com
No appointments, home installation, or special equipment needed
No hidden costs or fees (sales tax required in some areas)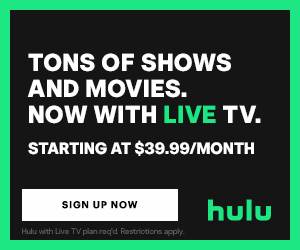 How Does Hulu Work?
If you've ever used a streaming service, you'll be able to quickly pick up Hulu, but learning its quirks might take you a few minutes.
Hulu keeps its content separated, so you won't see movies when you're looking for TV shows and vice versa. Hulu remembers where you are in each episode, and it creates a list of favorites that appears at the top of your screen whenever you fire up the app.
Using Hulu is a joy. Even with ads, the service aims to give you an ideal experience, often allowing you to watch one long ad at the beginning of an episode instead of several short ones throughout.
When you're done watching something, the service recommendations another show or film based on your viewing habits.
However, my personal favorite feature only appears when you close the app while in the middle of a movie or episode.
The next time you open Hulu, the service immediately asks if you'd like to pick back up where you left off. If you have a partner who falls asleep during movies regularly, it's a godsend.
When it comes to searching for content, Hulu works hard to help you discover things, even if you don't know you want to watch them.
The app suggests shows based on your tastes and has deep category options for searching that allow you to browse through content listings by everything from Genre to Release Company.
Curious about everything ABC has available? You can look under their category to see shows from their network and shows it's produced for syndication. It makes for great late-night browsing when you just can't think of anything to stream.
You can also add on the Showtime catalog for an additional cost per month, which allows you to watch the premium cable service's original programming and Showtime movies even if you've cut the cord.
Hulu has made big strides to keep up with Netflix when it comes to original programming. In addition to a wide range of incredible British shows you can only watch there, most notably Moonboy and The Wrong Mans, Hulu's made great shows like Aaron Paul's cultist thriller The Path and an adaptation of Stephen King's 11/22/63 starring James Franco.
Hulu Compatible Devices
Here are the devices that Hulu can operate
Apple TV (fourth generation and up)
Fire tablets
Fire TV and Fire TV Stick
Xbox One and Xbox 360
Roku and Roku Stick (on certain models)
iOS and Android smartphones/tablets (via Hulu app)
Chromecast
Web browsers
Samsung TVs (on certain models)
LG TVs (on certain models)
Nintendo Switch, Wii, and Wii U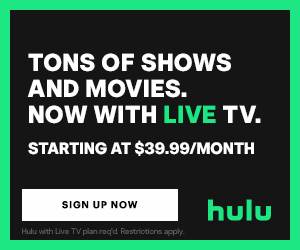 Features
From its inception, Hulu has been about TV shows, and that emphasis remains.
The service offers hundreds of seasons and thousands of episodes from major networks. However, the rise of network-specific streaming services, like CBS All Access, might cut into this vast content library.
Disney's recent acquisition of 21st Century Fox's Film and TV divisions isalso problematic, in light of Disney's plans to launch its own streaming platform. There's still enough good TV content that we're not downgrading its rating—yet. But if the trend continues, it will definitely be a problem for Hulu.
One solution to this problem is, of course, making your own shows and movies.
Like Netflix and Amazon, Hulu creates original content. Its offerings have been a mixed bag, including prestige projects like The Looming Tower, hits like I Love You, America with Sarah Silverman, and less worthy offerings like Rocketjump: The Show.
Netflix Originals have been more successful and more varied, including mega-budgets productions like The Crown, animated hits like Bojack Horseman, stunning genre pieces like Stranger Things, and smash-hit Marvel miniseries like Jessica Jones.
Amazon also has a growing list of quality originals, including The Grand Tour, Patriot, The Tick, and Transparent. Recent original releases, such as Difficult People, Marvel's Runaways, and The Handmaid's Tale have improved Hulu's reputation when it comes to original content.
The service offers many current broadcast and cable TV shows, which appear on Hulu sometimes as little as a day after airing on the traditional outlets.
Hulu shares this day-after availability with Amazon and iTunes. Netflix, by comparison, only releases complete seasons, which is great for bingeing, especially when it comes to the service's original shows.
It does mean that regular network seasons don't reach Netflix for as much as a year after the first episode is shown.
For some newer shows, only the most recent season or two is available on Hulu. If you're starting from scratch, you'll have to get the earlier parts from a competitor.
Some very popular shows only offer the most recent few episodes, so it's important to stay current, or you'll have to go to a service like Amazon Video or Apple iTunes to buy the ones you missed.
For older complete series, there's quite a bit of overlap between Hulu and Netflix; both services have every past Star Trek series you could possibly hope to watch, although for Star Trek: Discovery, you'll need to sign up for CBS All Access.
While Hulu may now have the edge when it comes to shows, Netflix's wide variety of films and documentaries trumps Hulu's solid but modest movie library. Hulu no longer includes films from the Criterion collection, which have since moved over to Turner's FilmStruck streaming service.
Hulu does have a large selection of Korean, British, and Latino programming. If you're a fan of import television, it's a strong offering.
How Much Does Hulu Cost?
Although Hulu used to offer a free (albeit limited) version of its library of content, that is no longer the case. The platform moved to an entirely subscription-based model in 2016, eliminating the ad-supported service.
However, in a recent partnership with Yahoo, Hulu moved some of its free content to Yahoo View. The website will make available the most recent episodes of select series, and new episodes will be added eight days after they air.
The traditional Hulu streaming service is now divided into a subscription, ad-supported tier for $8 per month and an ad-free tier for $12 per month (which we think is well worth the money), with a few contractually obligated exceptions like Grey's Anatomy and Once Upon a Time.
Hulu with Live TV is $40 per month for limited ads or $44 per month for ad-free viewing.
How Much Internet Speed You Need To Have For Hulu?
Hulu and Hulu with Live TV can be streamed at a variety of different quality levels, which will adjust automatically depending on your internet speed.
For smooth, interruption-free playback, Hulu recommends a minimum download speed of 6 Mbps for Hulu in HD and 8 Mbps for Hulu with Live TV.
If you are planning on streaming to multiple devices, more bandwidth will be required for a quality experience. Currently, 4K streaming is not supported, and Hulu has not made any indication as to when (or if) it will allow for 4K streaming.
The internet connection speed requirements for Hulu are as follows:
Standard Definition: 1.5Mbps
720p HD: 3Mbps
1080p HD: 6Mbps
Hulu with Live TV: 8Mbps
Is Hulu Worth It?
If you're on the fence about getting Hulu because you don't know if it's worth it just for The Handmaid's Tale or Marvel's upcoming Runaways, you're definitely going to get a valuable streaming service.